Welcome
Blue Ginger has served its regular patrons and takeaway customers since 2003. Its popularity is maintained by an excellent ever-evolving cuisine comprising fresh vegetables, the most exquisite rices, breads and pulses, and a variety of meat and fish
ORDER NOW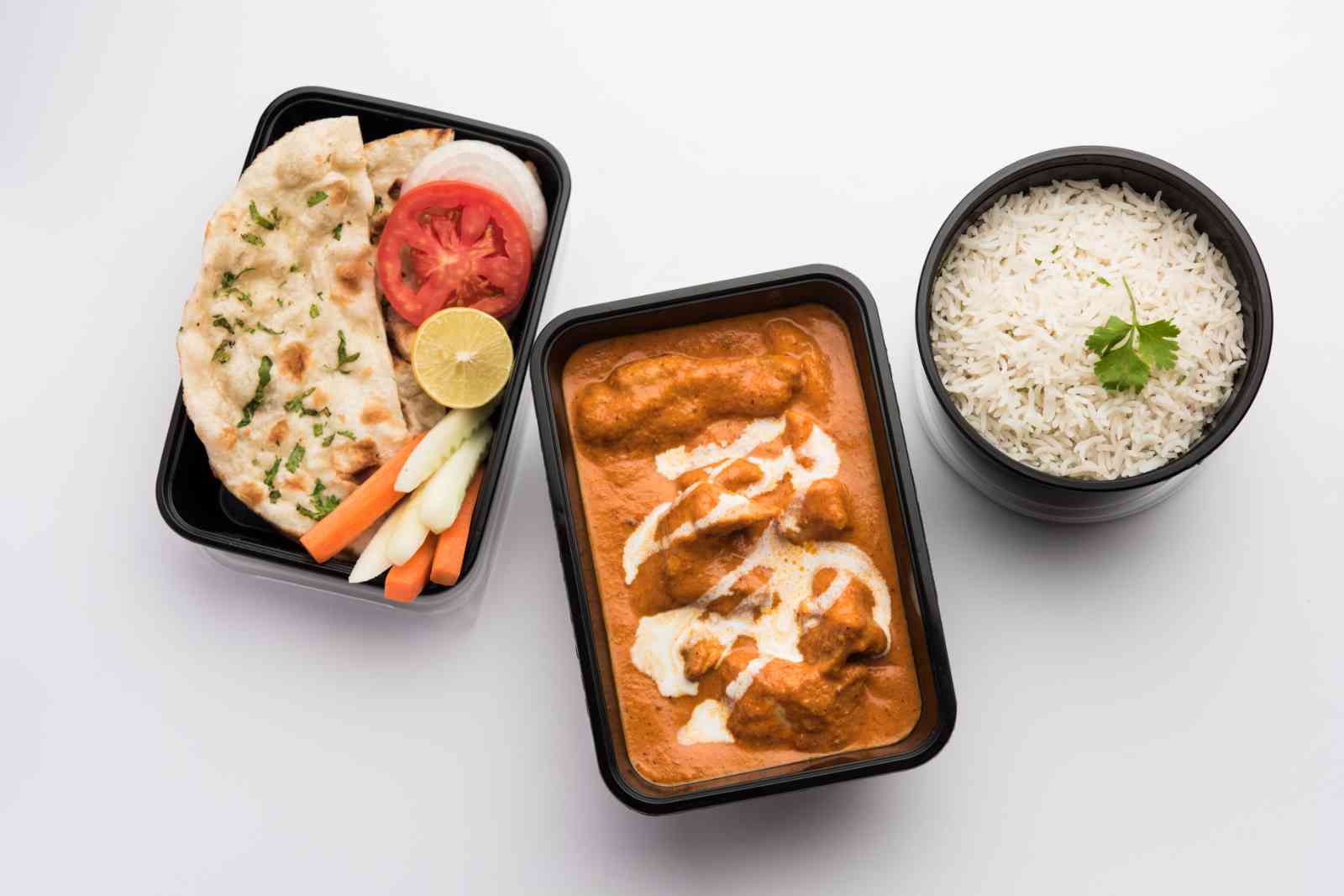 Allergy Info
Do you have a food allergy OR intolerance?
If you have a food allergy or intolerance (or someone you're ordering for has), you MUST phone the restaurant. Do not order if you cannot get the allergy information you need.

CALL NOW
Online Only Offers
GET 10% OFF ALL DELIVERIES OVER £20
GET 20% OFF ALL COLLECTIONS OVER £15

(This offer is only when you order direct on our website.)

ORDER NOW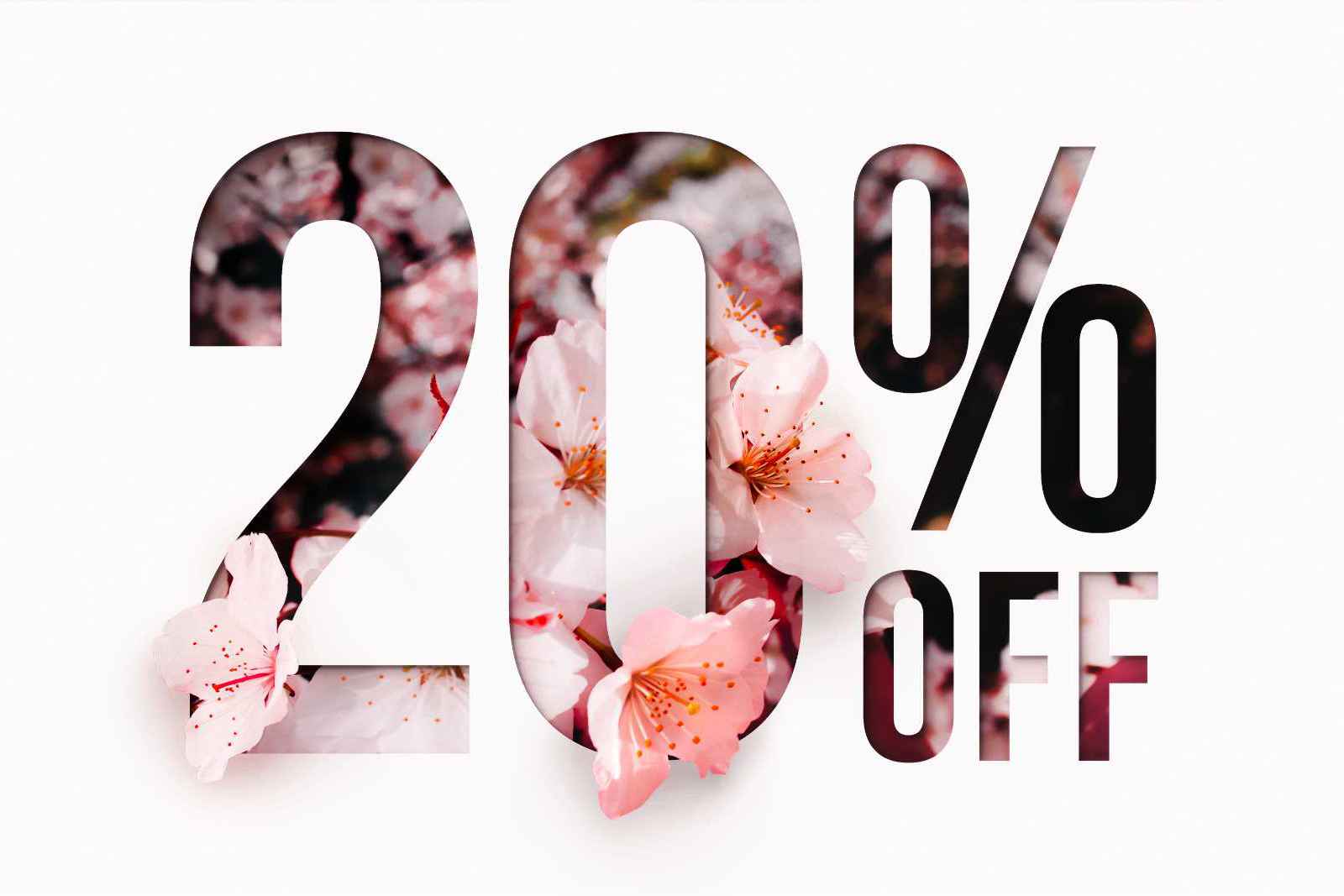 Opening Hours
MONDAY: 4:00PM - 10:30PM
TUESDAY: 4:00PM - 10:30PM
WEDNESDAY: 4:00PM - 10:30PM
THURSDAY: 4:00PM - 10:30PM
FRIDAY: 4:00PM - 11:00PM
SATURDAY: 4:00PM - 11:00PM
SUNDAY: 4:00PM - 10:30PM
** Please note, these may vary on Bank Holidays & Special Occasions**
Our Menu
We offer an exciting menu for you, with all the old favourites as well as some original dishes created by our head chef, that you wont find elsewhere. Here are some of the highlights.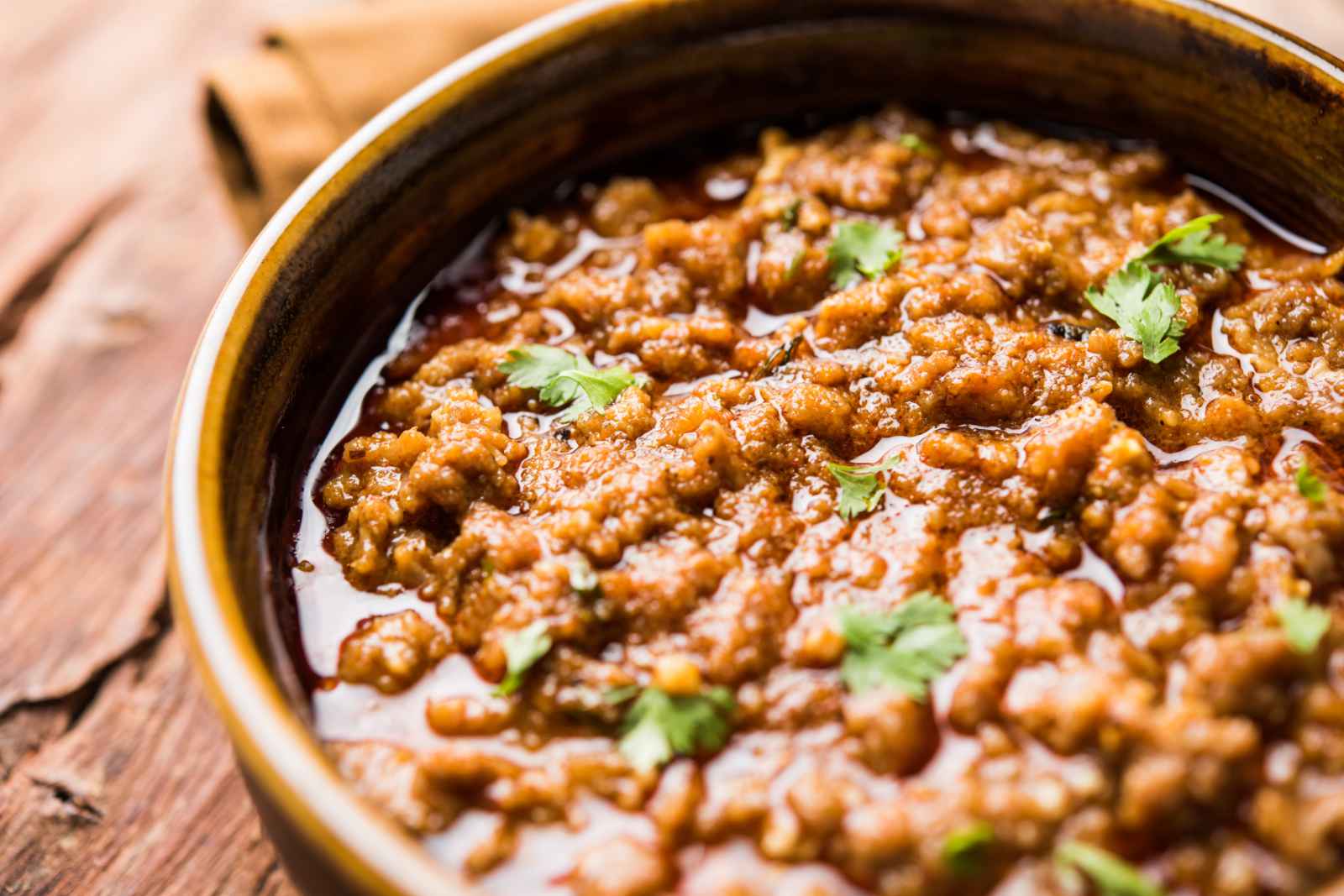 KEEMA KORAI
£9.50
Medium dish, traditional Indian dish. Minced Lamb cooked with onions and peppers
ORDER NOW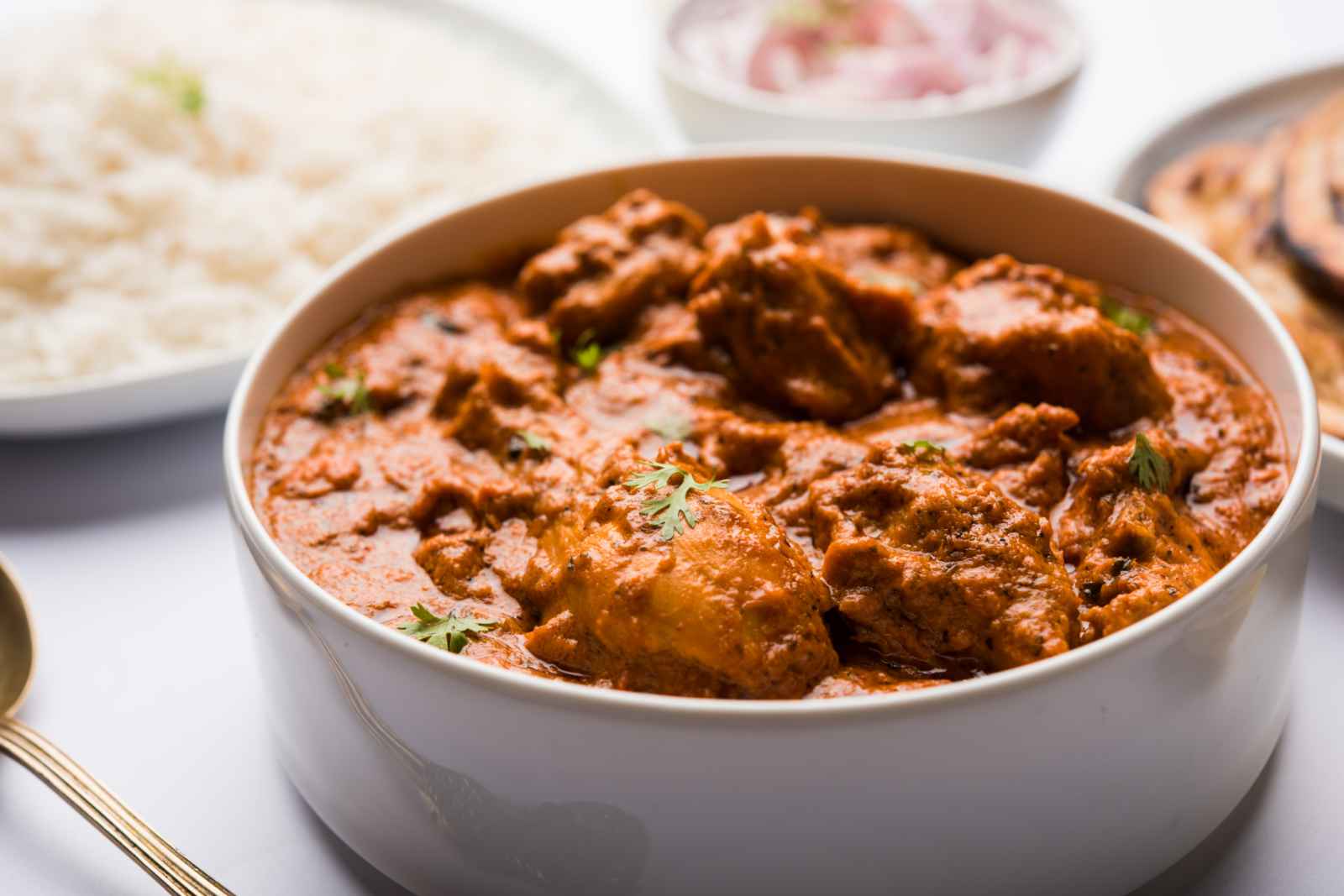 CHICKEN MAKHANY
£8.80
Mild dish cooked in butter, almond & coconut sauce, give it a rich smooth slightly nutty flavour.
ORDER NOW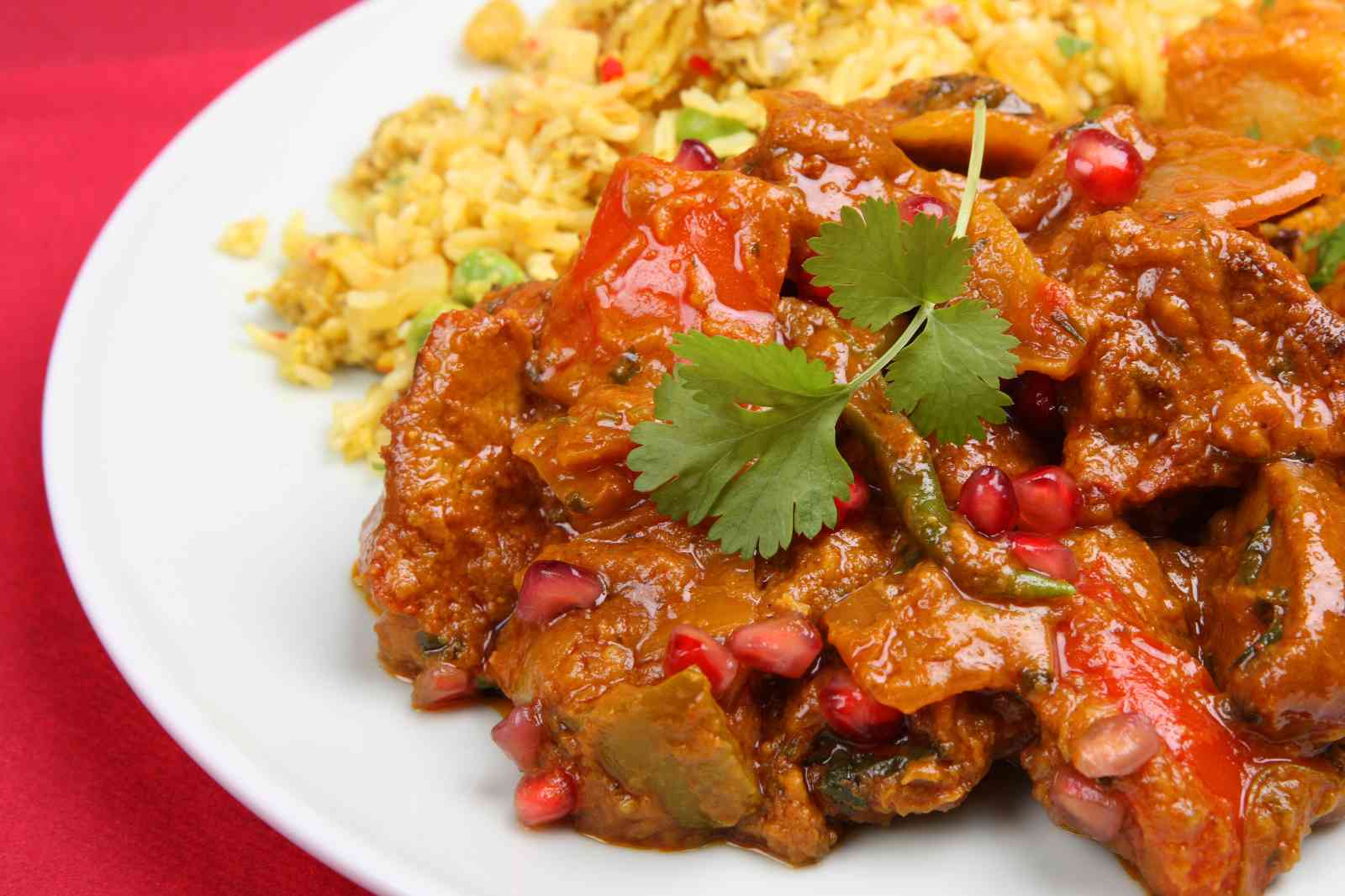 LAMB JALFREZI
£10.50
A very popular traditional hot dish, tender pieces of Lamb cooked with birds eye green chillies.
ORDER NOW
"When me and my fiancé moved nearby, we were convinced after trying 2 or 3 different Indians that we were never going to find one quite like the one in our home town... WELL, Blue Ginger may quite knock that one out of the park. Every dish we've tried here has been amazing. The service of the staff is lovely, you're never waiting long and the food is absolutely delicious. It's our 'go to' Indian now! Highly recommend :)."

TRIP ADVISOR REVIEW

"At present during Covid, there is no eating in but the takeaway and delivery allows us to enjoy the great food from here. Its flavoursome, its not greasy like others can be, always hot, always a smile and a welcome. When the restaurant is open and we have a treat with a sit in, the staff are attentive without over attentive.
Love them."

TRIP ADVISOR REVIEW

"Awesome! Got a takeaway last night, absolutely amazing food, so glad there was enough to last me till tonight, the service from the staff was also brilliant, might make it a once a week thing, thanks folks, see you again soon"

TRIP ADVISOR REVIEW

"The men in the restaurant were lovely and gave us a free extra poppadom. The food was absolutely amazing and was ready for collection quickly. It was my first time ordering from here and was sceptical about trying a new place but I am definitely going to be ordering from here from now on."

TRIP ADVISOR REVIEW

"Since becoming vegetarian a couple of years ago. I've been looking for an Indian takeaway with good veggie options. After several disappointing meals from other places, I tried Blue Ginger for the first time this evening and it was streets ahead. Loads of flavour and packed with a variety of vegetables - miles away from other takeaways that just lob an onion and some spuds in a sauce and call it a day. Really good."

GOOGLE REVIEW

"Ordered for delivery and had the lamb korma which is to die for! The meat is so tender and melts in your mouth. The sauce was creamy and not too sweet. Also ordered the prawn curry and not overly spicy but very tasty. If you looking for good Indian food.. Blue Ginger is the place to eat."

GOOGLE REVIEW
Delivery Schedule
We Offer Home delivery 7 Days a week
From 4:15PM each day
Last Delivery order must be 30 mins prior to closing to be accepted.

ORDER NOW
Delivery Areas

We Offer Home Delivery
To MK41,42, 43, 44 & 45
Minimum Order £15 to £17
Delivery Charge from £2 up £3

ORDER NOW
Delivery Timings

Average delivery time is 30-50 Mins
During busy times this can be much longer, we will confirm time on accepting your order.

ORDER NOW
Halal
We want to make sure we cater for everyone. To achieve this, our meat is Halal. Everyone can enjoy our food, safely knowing how their food is sourced.
Follow Us
Make sure you follow us on social media for exclusive offers & updates. Also, if you have enjoyed a meal from us, we'd really appreciate it if you wrote us a nice review, it really does make a huge difference.
Terms and Conditions

All requested take away deliveries will have a 15 Minute Window when food is being delivered (if you have special delivery time requests please speak to management)
If you have an enquiry, comments, or are unhappy with any aspects, please email us at blueginger@yamail.co.uk or ring the restaurant and speak to the manager